October 30, 2017
0 Comments
The Marathon event at the World Series of Poker is a very popular event among many of the poker enthusiasts.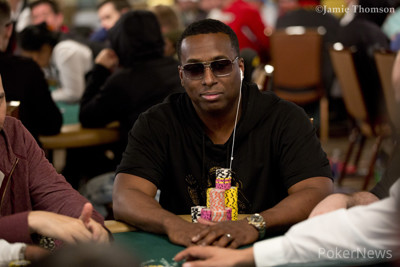 This Marathon event is a popular addition to the WSOP summer schedule and it draws a lot of players to the poker table. The 2017 WSOP Marathon event was a hugely successful one as it brought about 1,759 poker players on to the table. The entry fee for the event is high as $2620. Despite this buy-in the 2017 WSOP event saw plenty of entries and this created a very high prize pool of $4,147,722.
This event was held for five days and players got benefited from the 100-minute play levels. With such a big prize pool, every poker player registered for the event was looking to get the better of the opponent and reach the final table on the last day of the event. This was not an easy and smooth process and every player played to his fullest potential.

In the end, after a very good tussle and battle with other players on the final table, it was the Venezuelan Joseph Di Rosa Rojas, who won the event and also earned the first WSOP gold bracelet of his career. He took home the prize money of $690,469 and this is the first highest payout that he has earned in his career so far. Rojas is the part-time poker player and is happy to have won a major event in his career and also claim his first WSOP bracelet. This is the largest score of his career and Rojas is very proud of his achievement in the 2017 WSOP event.
Rojas has to face the likes of Maurice Hawkins, Eric Baldwin, Alex Lynskey, Upeshka De Silva and others at the final table and had deep runs. But, eventually he was the last man standing on the final table and he defeated Alex Lynskey to win the title.